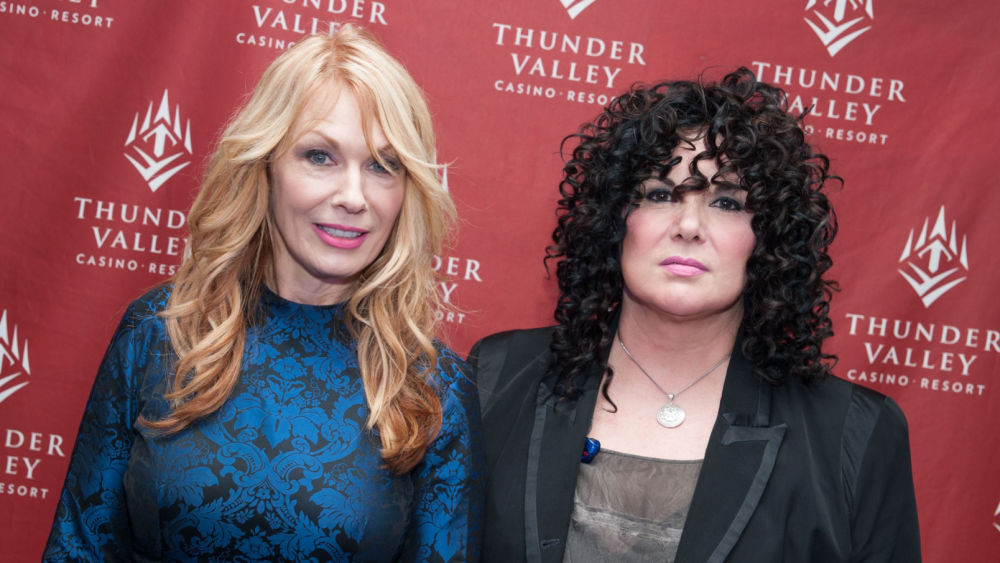 Heart sisters Ann and Nancy Wilson and Nirvana received lifetime achievement awards at the Recording Academy's Special Merit Awards, taking place at the Wilshire Ebell Theater in Los Angeles. The rock legends joined other honorees including the Supremes, Chic's Nile Rodgers and rapper Slick Rick.
Dave Grohl, Krist Novoselic and Pat Smear attended the ceremony; bassist Novoselic lead the acceptance speech, quoting a lyric from Nirvana's 1993 In Utero song "Serve the Servants."  He saids: "they said that Kurt [Cobain] was witty or maybe he was a smartass … And he said, 'Teenage angst has paid off well.' It has.  I do fan mail, old-fashioned fan mail, and I get letters from around the world, like Nirvana fans, just all around the world. A lot of young people. There's a new generation of Nirvana fans, and I'm just very grateful for that."
Ann Wilson did not attend the ceremony, however, Nancy Wilson did attend and share thoughts on a career that's spanned nearly five decades: "In 1974, I followed my calling, which pulled me out of my college dorm room to capture this dream I had with my sister since we were little kids. The dream was to be the Beatles. We followed our muse through the decades. We blazed a few trails and broke a few glass ceilings along the way for both men and women. And Recording Academy, thank you forever for this. It's gonna look super sweet on my grandma's piano in my home studio."
You can see the video of Special Merit Awards honorees – here.
Editorial credit: Randy Miramontez / Shutterstock.com